International Students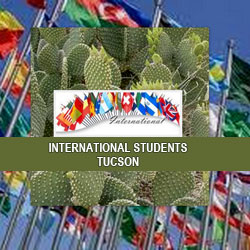 Each year, Arizona ranks as one of the top states in the United States to host international students. Here in Tucson, the University of Arizona is among the top 20 universities for international students.
The mission of International Student Services (ISS) is to coordinate comprehensive programs and services for international students that foster positive experiences at the University of Arizona and in the United States. The University of Arizona visitor guide is published twice a year and its purpose is to provide useful information about the campus and the dynamic community. During the fall and spring, the university sponsors a series of free public walking and shuttle tours of the campus. For more information contact www.arizona.edu.
If you are an international student considering Tucson, Arizona, please give me a call. I can help you to find the perfect place to live, and if you want start looking for your place right now, click here to look for properties close to the university.