Tucson Luxury Homes
QUICK SEARCHES
| | |
| --- | --- |
| | Luxury Homes $500,000 - $1,000,000 Luxury High-End Homes $1,000,000 - $2,000,000 Luxury High-End Homes $2,000,000 - $3,000,000 Luxury Top of the Line Homes $3,000,000+ All Luxury Homes |
Living in the historic neighborhood of Harold Bell Wright Estates, on an almost 4 acre Sonoran style ranch/hacienda has provided the rustic, wild, and unique luxury space and tranquility that my husband and I love to enjoy.
And how about you? Dreaming about having a luxury home on a mountainside with a 360 degree view overlooking amazing sunsets and an upscale desert lifestyle?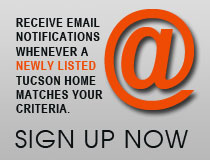 The Santa Catalina mountains in Tucson, Arizona, has the highest average elevation in the area. They are majestic mountains that reach toward the sky. Luxury homes rise from the earth to further beautify the already stunning desert landscape. Luxury homes cater to those searching for the desert cultural identity, thriving economy, and sense of community that this city's mix of varied heritages has to offer. Further north in this American Southwest, luxury real estate in the Oro valley region achieves a high level of architectural sophistication while embracing the surrounding natural grandeur and active lifestyles. Luxury in Tucson abounds, but is far from reaching its zenith.
Wanting a luxury estate in central Tucson or in a historic neighborhood such as El Encanto Estates, Colona Solana, Sam Hughes, or Harold Bell Wright Estates? Yes, we have it all. Welcome to luxury homes in the Tucson area!!!