Looking for a Single Family Residence
QUICK SEARCHES
| | |
| --- | --- |
| Single Family Residences $100,000 - $200,000 Single Family Residences $200,000 - $300,000 Single Family Residences $300,000 - $400,000 Single Family Residences $400,000 - $500,000 All Single Family Residences SFR Foreclosures & Short Sales $100,000 - $200,000 SFR Foreclosures & Short Sales $200,000 - $300,000 SFR Foreclosures & Short Sales $300,000 - $500,000 SFR Foreclosures & Short Sales $500,000+ | |
Looking for a single family residence in the Tucson area? We are here to help you find the perfect home. With years of experience in residential properties, we can make the process much easier than you can imagine.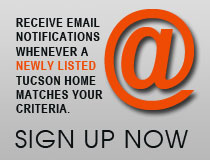 I always say that single family residence means backyard, kitchen and a big grill. Whatever may be on your wishlist, Tucson has plenty of of options for all tastes. From modern to rustic, from small to mansion, from city home to horse ranch, with pool or on a golf course -- these are just a few of the possibilities that you can choose from when buying a single family residence.
At MVP Consulting Group, we have up-to-the-minute data for all listings in the Tucson area, and you can have it too!!!
Already know what you want? Call Maribel Valdes your Realtor! She always be there for you.