Introduction
The idea of purchasing your first home is bound to bring many questions to mind. This is a natural reaction, as it is one of the biggest decisions you will ever make in your life. Rest assured my team and I are here to assist you in understanding the loan process with our goal being to make your experience a pleasant one. This book covers the basics about buying your first home. It is designed to answer commonly asked questions and provide clear definitions of terms you may be unfamiliar with.
Rate Shopping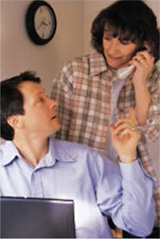 Shopping for the best interest rate possible has always been the consumer's primary objective when borrowing money. As well it should be! The challenge with this strategy is that there is much misleading information released on the subject by various media. Internet web sites and email marketing, along with other media such as radio, television and billboard advertising, has brought the importance of interest rates to the forefront of consumers' minds. The problem for the consumer with this type of marketing is that it is designed to make the lender's phone ring. Often, the advertiser offers an interest rate at a ridiculously low price, with the intent of using a bait?and?switch technique once the client is reeled in. This is often done through short pricing. Short pricing is a term that is used when a lender offers an extremely attractive interest rate, but that rate is only locked?in for a very brief period of time. However, due to the 2007 Financial Crisis, the government now strictly regulates and supervises lenders to provide greater consumer protection.
All lenders are required by law to state the real cost of the financing through the Annual Percentage Rate (APR) each time an interest rate is quoted in advertising. APR takes all fees associated with the loan into consideration, and it is usually listed in fine print as a disclaimer.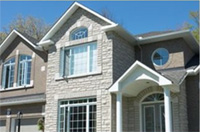 Statistically, a first time home buyer usually stays in their new home between 4 and 7 years. First time buyers are often solicited with FHA loans which require a 3.5% down payment and are contingent upon 30?year financing. The interest rates offered now on an FHA Loan are lower than they've been for many years.
The Nuances of Your Contract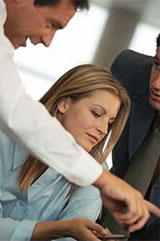 The process of purchasing your first home is often much more complex than the average individual expects it to be. Items involved in your purchase contract can have a significant impact not only on the success of your purchase transaction, but on your stress level as well. We have listed out some of the important items you should be aware of, that require you to make decisions as a buyer entering into a purchase contract.