Looking for Townhomes
QUICK SEARCHES
For almost 8 years, I lived in a townhouse in Miami, Florida. It was The Polynesian Islands At Doral, with all the benefits of the golf area community in the Doral Area. I loved it because it offered the convenience of living in a community with a lot of amenities and a large living space with a small backyard that was used mostly for my adorable English Springer Spaniel, "LuLo." He would pass entire afternoons having fun hunting lizards, though he had no success catching one. He and I were very happy living in the sunshine state then.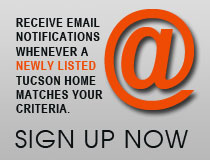 Personally, I think one good alternative to buying a single-family home is to purchase a townhome. It can provide you with several advantages that might make it the perfect option for you. If square footage is important to you, you'll generally be able to have more house for the money. There will be no neighbors above or below you, so no need to tip-toe around all night. Community facilities and better security are just a few other advantages of living in a townhome.
Are you ready to decide? Call Maribel Valdes your Realtor to request more information about availability of townhouses in the area.